Correct connection of board-to-board connector products can improve the service life of the product and ensure the good work of mechanical equipment. Board-to-board products present failures, and if not processed in time, it will bring immeasurable economic losses. The following is a brief introduction to the connection and troubleshooting of the board-to-board connector circuit.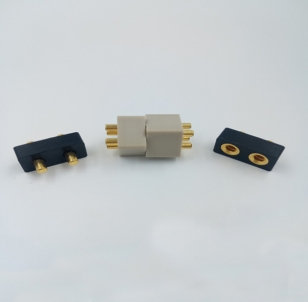 1) About the connection of board-to-board connectors
The board-to-board plug socket is used to electrically connect two circuit boards separated from each other, which includes a top connector connected to the circuit board and an adapter connector used to connect the top connector in series, wherein the top connector has a top terminal connected to the circuit board and a body that accommodates the top terminal. The adapter connector is provided with a second terminal and accommodates the body of the second terminal, and the two extension ends of the second terminal block may be mated with the top terminal block respectively to achieve electrical conduction with the top connector disposed on the two circuit boards respectively, during which one of the ends of the first terminal and the second terminal has a reverse bent elastic part, and the body and the second terminal can be selected according to the board spacing setting specification and select an appropriate extension length.
2) About board-to-board connector fault handling
Once the product is faulty, it can be determined that the cause is a broken wire, loose product, etc. The frequency of wire breaking in the center is not much, mostly at the connector, so the focus of the inspection should be on the sensor and the wire connected to see if they show problems such as looseness and poor contact. Generally, the circuit break fault caused by poor contact is mostly due to rust at the end of the product, and external dirt enters the terminal or connection socket, resulting in a drop in contact pressure. To cope with this failure, you need to remove the connector, plug it in from the beginning, change its connection, and make it return to normal contact.